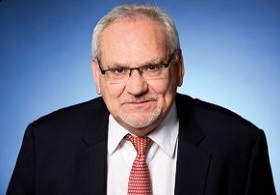 Keynote speaker:
Philippe Le Houérou - Chief Executive Officer, International Finance Corporation (IFC)
Since joining IFC in March 2016, Mr. Le Houérou has led the organization's efforts to create new markets in developing countries and redefine development finance by promoting initiatives and reforms that unlock billions of dollars in additional private sector investment.
Mr. Le Houérou previously held leadership positions at the World Bank and the European Bank for Reconstruction and Development. As the World Bank's Regional Vice President for South Asia from 2013 to 2015, he designed a new regional strategy, restructured the Bank's regional portfolio, and more than doubled new lending. Earlier, he was Regional Vice President for Europe and Central Asia, where he led the Bank's effort to mitigate the global economic crisis's impact on the region.
Mr. Le Houérou has held a number of other key positions at the Bank, including Vice President of Concessional Finance and Global Partnerships; Acting Vice President and Chief Information Officer; Director of Finance and Resource Mobilization; Macro-Fiscal Sector Manager; and Resident Representative in Madagascar.
Prior to his arrival at IFC, Mr. Le Houérou was Vice President for Policy & Partnerships at the European Bank for Reconstruction and Development. He holds an MBA from Columbia University and a Ph.D in Economics from the Institut d'Etudes Politiques de Paris.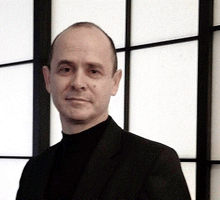 Opening keynote speaker:
Simon Zadek - Principal, Project Catalyst, United Nations Development Programme
Simon is the Principal of Project Catalyst at the United Nations Development Programme, and was until recently co-Director of the UN Environment's Inquiry into the Design of a Sustainable Financial System. He is also currently Visiting Professor at Singapore Management University, having been a Senior Fellow at the International Institute of Sustainable Development, a Visiting Scholar at Tsinghua School of Economics and Management in Beijing, and a Senior Visiting Fellow at Harvard's J F Kennedy School of Government. He is on the Advisory Board of the leading sustainability investment fund, Generation Investment Management.
He founded and was until 2009 Chief Executive of the international think tank, AccountAbility, and before that Development Director of the New Economics Foundation, founding Chair of the Ethical Trading Initiative and on the founding Steering Committee of the Global Reporting Initiative. Simon publishes extensively: his book, 'The Civil Corporation', was awarded the Academy of Management's prestigious Best Book on Social Issues in Management, and his Harvard Business Review article, 'Paths to Corporate Responsibility' is widely used as a reference point in understanding emergent sustainability strategies. He had advised companies worldwide on sustainability issues, and until recently lived in China.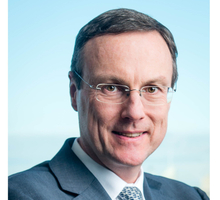 Remy Briand - Managing Director, Head of ESG, MSCI
Remy Briand is responsible for MSCI's ESG (environmental, social and governance) products. He is a member of the firm's Executive Committee and Chairman of the MSCI Index Policy Committee, which oversees all major editorial decisions on MSCI indexes.
Remy Briand has been leading MSCI ESG Research since its creation in 2010. Remy also served until February 2017 as global head of research for MSCI where he led a team of 150 researchers designing indexes, analytics and risk models for institutional investors.
Mr. Briand joined MSCI, then part of Morgan Stanley, in 2001 from Credit Lyonnais Asset Management, where he was equity portfolio manager and head of research. He began his career as a private equity analyst at Credit Lyonnais.
Remy holds an MSc in Computer Sciences from INSA (Lyon) and an MBA from HEC (Paris).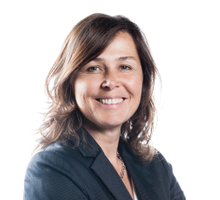 Angela de Wolff, Partner, Conser Invest
Angela de Wolff has been active in the financial sector since 22 years, with a focus on Responsible Investment. Among others she has been leading the sustainability team at Lombard Odier bank.
In 2007, she capitalized on her experience to create www.conser.ch an independent firm specialized on responsible investment.
She began her career as a consultant with Andersen Consulting. In 1994, she was taken on as a senior financial analyst in the Research Department at Darier Hentsch & Cie. From 2002 to 2006, she was Head of the SRI team at Lombard Odier Darier Hentsch. In 2010 she has been elected as Board Director of "Banque Cantonale de Genève" (BCGE).
Angela is co-founder of Sustainable Finance Geneva. She is on the Board of Directors of "Banque Cantonale de Genève" (BCGE) and "SIFEM". Angela is also Vice-President of the platform « Swiss Sustainable Finance ».
Ms. de Wolff obtained a Master's in economics from the Lausanne University and a Master's in international management from IFOR-Bocconi (Milan). She became a Certified European Financial Analyst (CEFA) in 2000.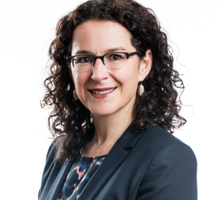 Sabine Döbeli - CEO, Swiss Sustainable Finance
Sabine Döbeli has worked in the field of sustainable finance for 20 years in different roles. At SSF she is responsible for the management of the organisation, for the communication activities as well as for the steering of the different workstreams.
In her previous role, Sabine Döbeli was Head of Corporate Sustainability Management at Vontobel. There she was responsible for coordinating sustainability topics at group level as well as for integrating sustainability aspects into the different business units. Prior to joining Vontobel in 2006, Sabine worked at Zürcher Kantonalbank, where she built up the sustainability research unit within the financial analysis department.
She holds a Master's degree in Environmental Science from ETH Zurich and an MAS in Business Studies and Marketing from the University of Basel.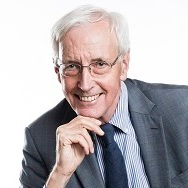 Jean-Daniel Gerber - President, Swiss Sustainable Finance
In the late 1970s, Jean-Daniel Gerber was a Swiss delegate to the World Trade Organization (WTO). He subsequently headed up the Developing Countries Section at Switzerland's then Federal Office for Foreign Economic Affairs. He then moved to the Swiss Embassy in Washington as head of the Finance, Economics and Trade Division.
In the mid-1990s, Jean-Daniel Gerber spent five years as an Executive Director at the World Bank Group, before being appointed Director of the Federal Office for Migration at Switzerland's Federal Department of Justice and Police in November 1997. In April 2004, he became State Secretary and Director of Switzerland's State Secretariat for Economic Affairs (SECO), retiring from this post in March 2011.
Jean-Daniel Gerber currently holds various positions in a range of benevolent societies and on company boards.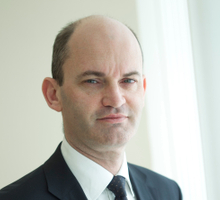 Olivier Ginguené - Chief Investment Officer, Pictet Asset Management
Olivier Ginguené is Chief Investment Officer at Pictet Asset Management. Olivier is Head of Multi Asset and Quantitative Investment, Chairman of the Pictet AM Strategy Unit and a member of the Executive Board. He joined Pictet Asset Management in 2003.
Olivier holds Master's degrees from the Ecole Polytechnique (Paris) and the Ecole Nationale Supérieure d'Administration Economique (Paris). He is a Chartered Financial Analyst (CFA) charterholder.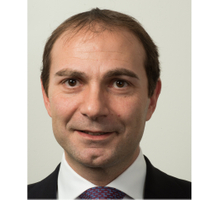 Frank Juliano - Head of Asset Management, Swiss Federal Social Security Funds - compenswiss
Frank Juliano began his career in 1994 at UBS, with assignments in Geneva as well as in New York. In 1998, he joined Bank Syz to build up and run the portfolio management department. In 2000, he moved to Lombard Odier as Senior Advisor, then focused on alternative investments. In 2006, he was taken on by Merrill Lynch (Suisse) to oversee the bank's alternative investments. Eventually he became Head of Portfolio Management and joined the Executive Committee, as well as the staff pension fund's Board of Trustees.
In 2012, Frank joined the Swiss Federal Social Security Funds as Head of Asset Management and member of the Executive Committee. Since 2016 he is also a board member of the Swiss Association for Responsible Investments (SVVK-ASIR).
Frank has a MSc in Economics and a MAS in Econometrics and Statistics from the University of Geneva. He also received the diploma from the Swiss Financial Analysts Association, awarded best candidate in 1997. He remains today a member of the Examination Commission for this internationally recognized diploma.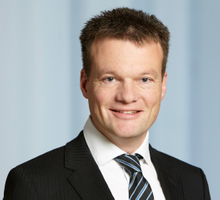 Reto Knutti - Professor, Institute of Atmosphere and Climate Science, ETH Zurich
Reto Knutti is a professor for climate physics at ETH Zurich, Switzerland. His research focuses on changes in the global climate system caused by the growing emissions of anthropogenic greenhouse gases like carbon dioxide. More concretely, the topics include long term projections, scenarios, the 2°C target, uncertainties, climate model evaluation, model weighting, natural climate variability, detection and attribution, feedbacks and climate sensitivity, extreme events, and regional projections.
But his interests go as far as climate services, climate policy, economics, communication and visualization, environmental philosophy and sustainability. Reto Knutti was a lead and coordinating lead author of the fourth and fifth assessment report of the "Intergovernmental Panel on Climate Change" (IPCC) and led a major effort to collect, store and analyze CMIP5 data at ETH Zurich. That CMIP archive was used for most of IPCC AR5 and by hundreds of scientists worldwide for scientific publications.
He is also the Associate Vice President for Sustainability at ETH and holds a Master and a PhD in Physics from the University of Bern.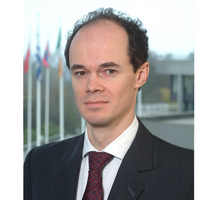 Peter Munro - Director, Market Practice and Regulatory Policy, International Capital Market Association (ICMA)
Peter joined the International Capital Markets Association (ICMA) in September 2016, on secondment from the European Investment Bank (EIB), where he was Head of Investor Relations. At ICMA his main focus has been the Green Bond Principles, including market development and education.
At EIB, responsibilities included marketing the world's first labelled green bond and promotion of EIB's frequent issuance.
Previously he was Associate Director at consultancy Citigate Dewe Rogerson, the world's largest investor relations consultancy ex-US at that time. Prior roles spanned investor relations, marketing and economic analysis, at firms including the German Treuhandanstalt privatisation agency, and Frankfurter Allgemeine Zeitung Informationsdienste.
Peter has a degree in Philosophy, Politics & Economics from Oxford University, and studied corporate finance at London Business School and international marketing at INSEAD.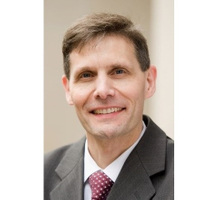 René Weber - Head Policy Coordination Division, State Secretariat for International Finance
René Weber heads the Policy Coordination Division and is a member of the Management Board of Switzerland's State Secretariat for International Finance (SIF). He is responsible for formulating and implementing the government's financial market policy, which includes regular dialogues with all stakeholders in order to identify, assess and help seize opportunities for the Swiss financial center. Mr. Weber also leads financial consultations and negotiations with key partner authorities abroad in order to enhance the framework conditions for cross-border finance.
Mr. Weber spent nine years at the International Monetary Fund, between 2010 and 2013 as a member of the Executive Board representing eight countries at different stages of economic development. He has extensive policy-making experience at the national level, gained since 1993 in the Ministries of Economy and Finance.
He holds a PhD in Economics from the University of Basel.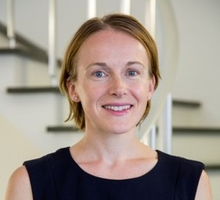 Rachel Whittaker - Sustainable Investing Strategist, UBS
Rachel Whittaker is a Strategist in the CIO Sustainable and Impact Investing team. Prior to joining UBS Wealth Management in June 2017 she held senior sustainable investment research and communications roles in the asset management industry in Zurich, with a focus on integration of environmental, social and corporate governance issues into investment strategies; as well as gender lens investing and active ownership.
She started her career in 2000 as a sell-side equity research analyst at Merrill Lynch and then Morgan Stanley in London, before joining the Responsible Investment team of Mercer Investment Consulting in 2007 to lead the research and rating of sustainable public and private equity funds.
Rachel studied Anthropology and Management Studies as an undergraduate at the University of Cambridge, and earned her MSc in Corporate Environmental Management at the University of Surrey in the UK. She is a CFA charterholder, and also sits on the Analyst Advisory Committee of the UK Sustainable Investment & Finance Association (UK SIF).