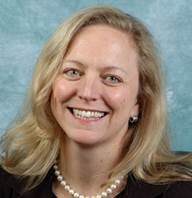 Keynote speaker:
Karin Finkelston - Vice President, Partnerships, Communications, and Outreach, International Finance Corporation (IFC)
Karin Finkelston is International Finance Corporation's (IFC) Vice President of Partnerships, Communication & Outreach. Her career at the World Bank Group includes a series of leadership positions at IFC and the Multilateral Investment Guarantee Agency (MIGA) in which she led investment and guarantee businesses, and managed relationships with key clients and partners across the world. She was based in Asia for more than 17 years.
Ms. Finkelston rejoined IFC in July 2017, after serving as MIGA's Vice President and Chief Operating Officer for two years. At MIGA – the political-risk insurance and credit-enhancement arm of the World Bank Group – she helped the agency deliver record performance, with the guarantee business growing over 70 percent. Ms. Finkelston spent much of her career leading IFC's investment and advisory business in Asia, most recently as IFC's Vice President for Asia Pacific, from 2011 to 2013. Previously, she was Director/Associate Director for East Asia Pacific from 2006 to 2011, Manager for China and Mongolia from 2000 to 2006.
Prior to that, Ms. Finkelston was a Vice President at Manufacturers Hannover Trust Company in Hong Kong after starting her career in New York. As a manager at Barents Group, she led a team in Hanoi, advising and implementing Vietnam's first privatization transactions.
Ms. Finkelston has an MBA from Harvard Business School and an undergraduate degree from Dartmouth College.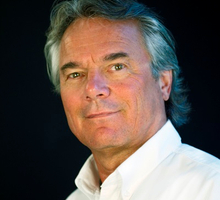 Keynote speaker:
Ulrich Frei - Executive President, FUNDES International
Ulrich Frei is the Executive President, FUNDES International, Costa Rica since 2015 after working as the executive director since 2008. Over the last 8 years Ulrich has led the transformation process in FUNDES from a purely philanthropic organization to a profit-oriented but mission-driven business solution, strengthening SME´s in Latin America.
Before that, he has occupied senior management positions in Senn Chemicals, Química Suiza, Novartis and CIBA – GEIGY working and living for over 20 years in Chile, Venezuela, Peru, Costa Rica, Indonesia and China.
Ulrich Frei graduated with a master's degree (maîtrise) in pharmacy from the "Ecole Suisse de Droguerie" and an MBA from IMD in Lausanne, Switzerland.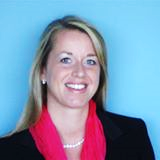 Edith Aldewereld - Partner, Sonnenberg Wealth Management
Edith Aldewereld joined Sonnenberg Wealth Management as a Partner in July 2015.
From 2001 to 2015, she served in various positions in Asset Management and Private Banking at ABN AMRO Bank (Switzerland) and later at Union, UBP SA in Zurich. As a Senior Portfolio Manager in the Discretionary Portfolio Management Department she was responsible for several investment committees as well as for the customized management of the portfolios of UHNWI clients. After her move to Private Banking in the year 2007, she held positions as Senior Relationship Manager Private Banking and Senior Relationship Manager Wealth Management focusing on the UK and the Netherlands.
From 1996 to 2001 Mrs. Aldewereld worked as an Investment Advisor Private Banking at the ING Bank in The Netherlands.
She studied Commercial Economics at the School of Business Administration and Economics in Venlo.
Heike Allendorf - Head of Impact Insurance, CelsiusPro
Heike Allendorf has 20 years of experience in designing, structuring, and implementing solutions and investments in insurance and banking, with particular focus on inclusive finance, impact investing and development finance in emerging and frontier markets. At CelsiusPro, she and her team provide Technical Assistance for the InsuResilience Investment Fund, upgrading climate and agro-insurance capabilities of Fund investees in developing countries.
In her previous roles, Heike worked across the private and public sector structuring and implementing novel and innovative solutions at the convergence of finance/investment and international development and spent more than a decade in investment banking with executive-management responsibilities.
Heike holds two MSc. degrees in Development Economics/Development Studies from the London School of Economics and the University of Konstanz.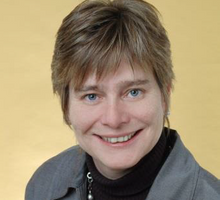 Claudia Arce - Director South Asia, KfW
Claudia Arce became KfW's Director for South Asia in 2012. Before that she was seconded to the United Nations Framework Convention for the Climate Change to advise the secretariat in the design of the Green Climate Fund (GCF) and headed the international business of the Berliner Energieagentur.
She is chairing the Global Climate Partnership Fund a Luxembourg based fund to finance Energy Efficiency and Renewable Energy projects. Further, she is also chairing the Supervisory Board of the Microfinance Initiative for Asia (MIFA) Debt Fund. She first joined KfW Group in 1993 and was appointed First Vice President for North Africa and Middle East in 2004.
Claudia Arce is a German national and studied at the University of St. Gallen, Switzerland. She holds a Diploma in Economics and International Relations.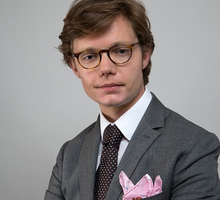 Jean-Jacques Barbéris - Co-Head of Institutional Clients Coverage, Amundi
Jean-Jacques Barbéris is the Co-Head of Institutional Clients Coverage and an Executive Committee Member at Amundi. He started his career in the French Treasury Directorate General where he served in units in charge of commodities and financial markets from 2008 to 2012.
He became then member of the cabinet of Pierre Moscovici, Minister of Economy and Finance, masterminding France funding policy agenda, contributing notably to the creation of BPI France, the French Public Investment Bank. Before joining Amundi, he acted as advisor for Economic and Financial affairs in the cabinet of the French President of the Republic, where he served from 2013-2016.
Jean-Jacques Barbéris is a graduate from Ecole Normale Supérieure Lettres et Sciences Humaines, agrégé in History, and alumni at both Sciences-Po Paris and Ecole Nationale d'Administration.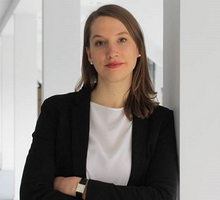 Wiebke Bartz-Zuccala - Policy Analyst, OECD
Wiebke Bartz-Zuccala is a Policy Analyst at the OECD focusing on private sector financing for sustainable development. She covers both Blended Finance and Social Impact Investment.
She holds a PhD from Frankfurt School of Finance & Management in small business economics and finance. She is a banker by training and has worked in a variety of positions also in development finance, including EBRD and BlueOrchard.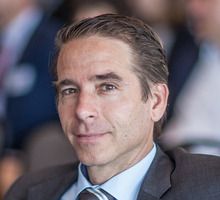 Frédéric Berney - Chief Risk Officer, BlueOrchard
Frédéric Berney is currently serving as Chief Risk Officer of BlueOrchard an impact financing asset manager in Switzerland. He was previously CRO of Harcourt from 2003 to 2012, where he became a Managing Director following the acquisition by Vontobel in 2009. Before that, Frédéric had worked as Head of Risk Measurement at Sanwa International Plc (UFC-Mitsui) in London and held senior risk management positions at Credit Suisse in Zurich.
In recognition of his extensive knowledge and experience in risk management, Frédéric is also the founder of Risk Alternatives, a specialized advisory firm based in Zurich, Switzerland. He serves as an independent Director in various board of Fund and Asset management companies.
Frédéric holds a Bachelor's degree Economics as well as a Master in Banking and Finance from HEC Lausanne, Switzerland.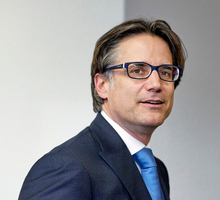 Dr. Philipp Cottier - Head Equity Investments, responsAbility Investments AG
Dr. Philipp Cottier is the Head Equity Investments and a Member of the Executive Management at ResponsAbility Investments AG. He has more than 20 years of investment experience in the fields of private equity, impact investments, emerging markets and hedge funds. He started his career at UBS and BCG, to then move on to building and successfully exiting Harcourt, an asset manager focusing on alternative investments with close to 6.0 billion of assets.
Upon joining responsAbility Investments AG in early 2016, he has set out to scale responsAbility's private equity business. Philipp Cottier has a particular interest in social impact investing and is an avid supporter of social causes such as girl empowerment.
Philipp Cottier holds degrees in Finance and in Political Science as well as PhD in Finance from the University of St. Gallen.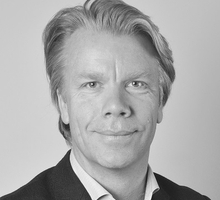 Christoffer Dahlberg - Head of Client Relations, Symbiotics SA
In 2014 Christoffer joined Symbiotics as Head of Client Relations, opening the company's Zurich office. Christoffer has twenty years' experience from the fund industry with a focus on alternative investments.
At Banque Générale du Luxembourg he led the project of registering the first fund of hedge funds in Luxembourg, and then took over the European distribution of structured hedge fund products for UK-based GNI Fund Management. In 2003 Christoffer moved to Zurich as co-founder of an independent fund distribution company where he initiated and led the set-up of one of Europe's first microfinance funds. Other positions have included Head of Nordic Institutions at the Swiss private bank Union Bancaire Privée, and Head of European Sales at the Finnish CTA firm Estlander & Partners.
Christoffer holds a Master's in Financial Economics and International Business from the Stockholm School of Economics.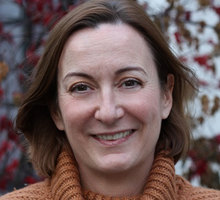 Béatrice Delperdange - Head of Business Development, KOIS INVEST
Béatrice Delperdenge is a senior executive with CEO and board member experience acquired in investment banking and running a not-for-profit industrial concern. She is an effective manager with business development skills and deep-seated corporate and social responsibility awareness.
Béatrice is responsible to coordinate the KiKLab, the Social Impact Strategic Partnership advisor of the Cadmos Funds.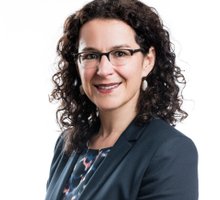 Sabine Döbeli - CEO, Swiss Sustainable Finance
Sabine Döbeli has worked in the field of sustainable finance for 20 years in different roles. At SSF she is responsible for the management of the organisation, for the communication activities as well as for the steering of the different workstreams.
In her previous role, Sabine Döbeli was Head of Corporate Sustainability Management at Vontobel. There she was responsible for coordinating sustainability topics at group level as well as for integrating sustainability aspects into the different business units. Prior to joining Vontobel in 2006, Sabine worked at Zürcher Kantonalbank, where she built up the sustainability research unit within the financial analysis department.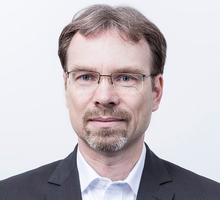 Patrick Fankhauser - Head of Sales & Business Development, Inrate
Since 2015, Patrick Fankhauser is responsible for the customer acquisition and business development at Inrate. He has in-depth experience in the management of sustainability services in the financial industry.
Before joining Inrate, he built up the energy efficiency division at SUSI Partners, a sustainable asset manager, in which projects to reduce the energy consumption and carbon emissions of buildings and industrial facilities are financed. Prior to that, he worked eight years at Credit Suisse in the service management and real estate sector and was amongst others responsible for the sustainability management of the group.
Patrick Fankhauser holds a Master in Economics from the University of Basel, started his career as strategy consultant at the Boston Consulting group and is Member of the Board at SSF.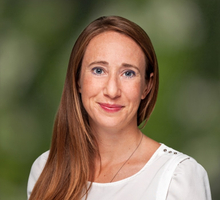 Amandine Favier - Head of Sustainable Finance, WWF Switzerland
Amandine Favier is Head of Sustainable Finance ad interim, for WWF Switzerland. She works on projects to improve the environmental performance of financial institutions and the integration of sustainability within investment decisions. Before joining WWF in 2012, she worked several years for the financial industry in Geneva and Zürich.
In her last role at Deutsche Bank Switzerland, she advised Ultra High Net Worth Clients on FX and Commodity structure and option strategies. After her studies, she gathered experienced in international policy and advocacy in Paris and Brussels focusing on sustainable development and corporate social responsibility.

Amandine holds a master in business administration and economics from the Copenhagen Business School and a master in Management from EM-LYON business school. She wrote her master thesis on the link between strategic corporate reactions and environmental regulations.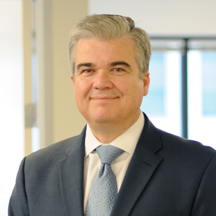 Orlando Ferreira - Chief Strategy Officer, IDB Invest
Orlando Ferreira is IDB Invest's Chief Strategy Officer. Working previously as the Chief Operating Officer, Mr. Ferreira joined the institutions as a Senior Advisor in 2006. He has held several Division Chief positions at IDB Invest and served as an IDB Group Board member from 1999 to 2005.
Prior to his service at the IDB Group, Mr. Ferreira worked for fifteen years in the construction, financial, and advisory services sectors in Paraguay.
He holds a degree in Economics from the Universidad Nacional de Asunción in Paraguay and a Master's degree in Finance from The George Washington University.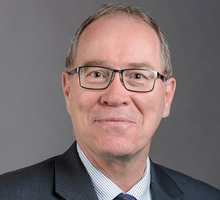 Ambassador Raymund Furrer - Head of the Economic Cooperation and Development Division​, SECO
Ambassador Raymund Furrer is Head of the Economic Cooperation and Development Division and Delegate of the Swiss Government for Trade Agreements since 1 October 2015.
During his time abroad, he was Head of the Swiss Business Hub in the Gulf Countries and Consul General of Switzerland in Dubai until 2015, Senior Advisor of the Executive Director at the World Bank in Washington, first Secretary of the Swiss Delegation of the OECD at Paris, and had various employments at the Asian Development Bank and the private Sector.
Back in Switzerland, he was Head of the Multilateral Cooperation Division at SECO between 2008 and 2012, Head of the Bilateral Economic Relations with Asia at SECO and Head of a WTO section at the Federal Office for Foreign Economic Affairs.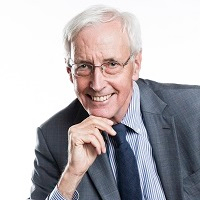 Jean-Daniel Gerber - President, Swiss Sustainable Finance
In the late 1970s, Jean-Daniel Gerber was a Swiss delegate to the World Trade Organization (WTO). He subsequently headed up the Developing Countries Section at Switzerland's then Federal Office for Foreign Economic Affairs. He then moved to the Swiss Embassy in Washington as head of the Finance, Economics and Trade Division.
In the mid-1990s, Jean-Daniel Gerber spent five years as an Executive Director at the World Bank Group, before being appointed Director of the Federal Office for Migration at Switzerland's Federal Department of Justice and Police in November 1997. In April 2004, he became State Secretary and Director of Switzerland's State Secretariat for Economic Affairs (SECO), retiring from this post in March 2011.
Jean-Daniel Gerber currently holds various positions in a range of benevolent societies and on company boards.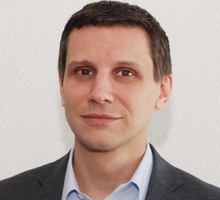 Ivo Germann - Head of Operations of the Economic Development Cooperation Directorate, SECO
Ivo Germann is Head of Operations of the Economic Development Cooperation Directorate at the Swiss State Secretariat for Economic Affairs (SECO). Prior to his current function, he was the Head of the Private Sector Development Division at SECO. In this capacity, he also led the institutionalization process of the Swiss Investment Fund for Emerging Markets (SIFEM) – the Swiss Development Finance Institution – and served on its Board of Directors. From 2007 to 2010, Mr. Germann worked as Principal Economist at the Chief Economist Office of the European Bank for Reconstruction and Development (EBRD) in London. From 2000 to 2007, he held various positions in the Macroeconomic Support Division at SECO.
Ivo Germann holds a degree in economics from the University of Zurich.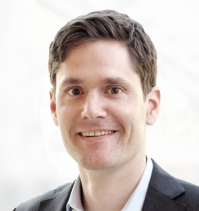 Felix Hermes - COO, BlueOrchard
Felix is COO and Co-Head of Private Equity at BlueOrchard Finance. Prior, he held the position of Executive Director of Corporate Business Development at Bank Vontobel. He further served in senior positions with a leading global strategy consulting firm focusing on projects in the financial services industry.
Felix holds a Masters' degree in economics from the University of St. Gallen, Switzerland.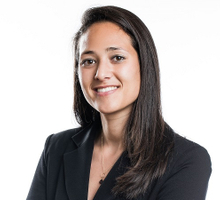 Kelly Hess - Senior Project Manager, Swiss Sustainable Finance
Kelly Hess has been working in the field of sustainable finance for the last 8 years. At Swiss Sustainable Finance she is responsible for implementing different workstreams and liaising with members and other stakeholders to coordinate publications, events and other tools used to promote the topic of sustainable finance and foster the use of sustainability considerations within the financial industry.
Prior to joining SSF, Kelly spent 5 years at RobecoSAM in various positions related to Sustainability Indices. She was responsible for the development and commercialization of new sustainability indices within the Dow Jones Sustainability Index (DJSI) family.
Kelly holds a Masters in Environmental Sciences from the Swiss Federal Institute of Technology (ETH) Zurich and a Bachelor of Science from Rutgers, The State University of New Jersey.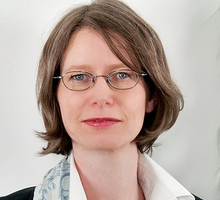 Dr. Annette Krauss - Member of the Board, Center for Sustainable Finance and Private Wealth at University of Zurich
Annette Krauss is in the Management Board of the newly founded Center for Sustainable Finance and Private Wealth at the University of Zurich. From 1998 to 2005, she worked as a microfinance specialist in development agencies in Germany and at UNCDF/UNDP.
Annette was a senior lecturer for social entrepreneurship at the Kellogg School of Management until 2008 and founded the Center for Microfinance at the University of Zurich in 2009, which she led to become a founding partner of the CSP in 2017. She is responsible for developing the for-credit teaching offer on sustainable finance at the university. Her research interests include microfinance market development and investment channels as well as impact investment strategies.
She completed a PhD in Economics at the Institute for Development Research and Policy at the University of Bochum.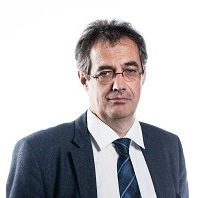 Jean Laville - Deputy, Swiss Sustainable finance & Partner, Conser Invest
Jean Laville has been active in the financial sector for 29 years, including 20 in the field of Responsible Investment. At SSF he is responsible for liaising with the members in the Romandie. Furthermore, he drives the workstream on capacity building and education.
Jean Laville is also a partner at Conser Invest since 2012, an independent advisory firm dedicated to sustainable investment solutions for private and institutional clients. He previously held a position of Deputy Director at Bank Pictet and then at Ethos Foundation.
In 1980, Jean Laville graduated in economics, majoring in political economy, from the Higher Business School (HEC) in Lausanne. He then followed the doctorate program from the Graduate Institute of International and Development Studies in Geneva.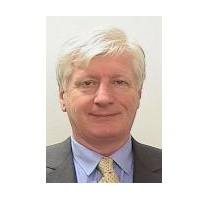 Jean-Marie Masse - Chief Investment Officer, IFC
Jean-Marie Masse is Chief Investment Officer at IFC and currently oversees a global portfolio of equity and quasi equity invested in emerging markets financial institutions. He joined IFC in 1994 and brings 25 years of direct investment experience, with a focus on banking, insurance, funds, asset management and specialty finance across Europe, Russia & CIS, Africa, Asia and Latin America. He is the Transaction Manager, leading the GCBF.
Mr. Masse holds a MBA from INSEAD, an Ingénieur Agronome diploma (Master of Science degree-equivalent) from a leading engineering school in France, and is an IFC Global Leadership Program alumni. He received a record 26 World Bank Group Performance Awards for Outstanding Achievements, and regularly represents IFC in global forums and with the press.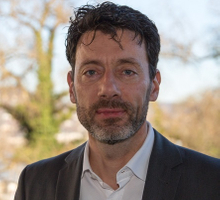 Ivo Menzinger - Head of Global Partnerships, Swiss Re
Ivo Menzinger is Swiss Re's Managing Director for public sector business across Europe, Middle East and Africa. He also leads Swiss Re's development of new public sector and micro insurance products globally.
He started his career as specialist for natural hazards in 1998 and held various keypositions at Swiss Re over the past 19 years, including Head of Sustainability & Emerging Risk Management, Managing Director of Corporate Strategy and Managing Director of Enterprise Steering. He co-established Global Partnerships in 2011 from Singapore and after 2015 served as client executive for global accounts and business development activities until mid-2017.
Ivo holds a Master of Science (MSc) degree in Environmental Sciences from the Federal Institute of Technology in Switzerland (ETH), complemented by graduate studies in the US and post-graduate studies in Cost Rica.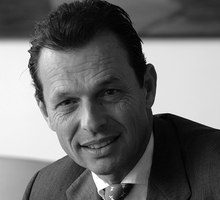 Melchior de Muralt - Managing Partner, De Pury Pictet Turrettini & Cie S.A.
Melchior de Muralt is a Managing Partner at De Pury Pictet Turrettini & Cie S.A., and previously was a Member of Executive Board. He also serves as an Executive Vice President and Member of the Board of Blue Orchard Finance S.A. He was formerly Senior Vice President at Lombard Odier & Cie and a member of the management.
Prior to that, Dr. de Muralt joined the firm in 1988 as a Manager in the institutional asset management department. He has been a key actor in the creation of both the Ethos and Renaissance PME Foundations.
He is the Chairman of the World Microfinance Forum Geneva and a Member of the International Committee of the Red Cross. Dr. de Muralt holds a Ph.D. in Political Science from the University of Lausanne.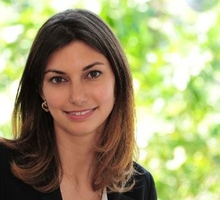 Nicole Neghaiwi - Impact Investment Strategist, UBS
Nicole Neghaiwi is an Impact Investment Strategist at UBS WM's Chief Investment Office. In this role, Nicole is responsible for identifying investment strategies and themes to catalyse private wealth for public good.
A firm believer in the role of finance as a driver for positive change, Nicole has over six years of experience in sustainable and responsible finance. Before joining UBS, Nicole worked as a Key Account Manager at the South Pole Group, a sustainability solutions provider with a focus on climate change, where she helped asset owners and managers understand the climate impacts of their investments.
Prior to that, Nicole was Senior ESG Risk Analyst at RepRisk AG, where she was responsible for analyzing environmental, social and governance risks of companies and projects. In this role, she also led a project at the London School of Economics- and later with the Swiss Commission for Technology and Innovation- on ESG risks in complex supply chain.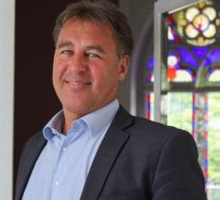 Dr. Christophe Nuttall - Executive Director, R20 Regions of Climate Action, Switzerland
Christophe Nuttall has been Executive Director of the R20 Regions of Climate Action since January 2012. He has previously been Director of UNDP's Hub for Innovative Partnerships, through which he lead the development of partnerships with local / regional authorities for the UN system. He has developed a number of initiatives, such as the Territorial Approach to Climate Change (TACC), which aims to chart a new low-carbon route to development at the subnational level with official recognition from the UNFCCC's COP 16 in Cancun.
Additionally, Mr. Nuttall has been in charge of Geographic Information Systems at UNITAR (the United Nations Institute for Training and Research). He also launched the International Multi-Partnerships Initiative on access to basic services, adopted at the 2007 UN-HABITAT Board. He has worked as a space engineer at CNES (the French spatial agency), and been Scientific Advisor within the French Ministry of Foreign Affairs (1990 – 1992).
Mr. Nuttall has an Ecological Engineering degree and a Ph.D. in Development Geography.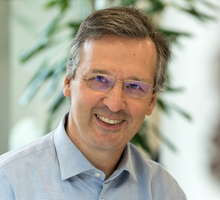 Nick O'Donohoe - CEO, CDC Group
Nick O'Donohoe is CEO of CDC Group, the UK's development finance institution. He joined in June 2017 from the Bill and Melinda Gates Foundation.
Between 2011 and 2015, Nick served as CEO to Big Society Capital (BSC) "the world's first social investment bank", which he co-founded with Sir Ronald Cohen. Previously he worked at JP Morgan, latterly as Global Head of Research and the senior sponsor for JP Morgan's Social Finance Unit. Prior to JP Morgan, Nick spent fifteen years at Goldman Sachs.
Nick is a board member of the Global Impact Investing Network (GIIN) and Deputy Chairman of the Global Steering Group on Impact Investment. He also chaired the UK Dormant Assets Commission, which reported in March 2017.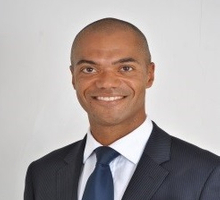 Christopher Onajin - Senior Advisor Loans & Guarantees, Swedish International Development Cooperation Agency (Sida)
Christopher is a senior advisor for Swedish Government's efforts to support mobilization of private capital for development in Sub-Sahara Africa. Also based in Nairobi during 2014-2015 he has worked on guarantee transactions in frontier markets such as Congo DRC, Ethiopia, Kenya, Uganda, Zambia, Mali and Zimbabwe. Christopher has also advised major Swedish Commercial Banks on opportunities to create Social and Economic value using the UN Sustainable Goals Framework.
Before joining Sida, he worked as an Investment Manager, a Non-Executive Board Member for Swedish State-Owned Corporations (SOEs) and a Project Manager for Privatizations of SOEs within the Swedish Ministry of Finance. Prior to that, Christopher was a Budget Specialist at the International Monetary Fund, worked for PwC Audit and Business Advisory Services, and was a Management Consultant at Arthur D. Little, Nordics.
Christopher holds a MSc in International Business from the Business School of Economics and Commercial Law in Gothenburg, Sweden.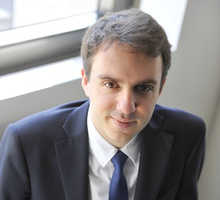 Dr. François Perrot - Head of Affordable Housing & 14Trees Ltd, LafargeHolcim
François Perrot is Head of Affordable Housing at LafargeHolcim and Managing Director of 14Trees Ltd, the Joint-Venture company between LafargeHolcim and CDC Group.
In 2016, François founded 14Trees Ltd, LafargeHolcim and CDC Group joint venture company dedicated to scaling up affordable housing solutions with a focus on Africa. In Malawi, the company is producing Durabric, an innovative brick which allows saving 14 trees per house built. François joined Lafarge (then LafargeHolcim) in 2006 and started to work in Indonesia as part of his Ph.D. thesis on corporations' strategies and poverty.
François holds a Master in Management from ESSEC Business School, a Master in Sociology from Sciences-Po Paris and a Ph.D. in Economics from the Ecole Polytechnique, France.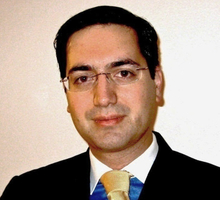 Tim Radjy - Founder and Managing Partner, AlphaMundi Group Ltd
Tim Radjy is the Founder and Managing Partner of AlphaMundi Group Ltd. He is also a Board Member of AlphaMundi's SocialAlpha Investment Fund (SAIF) in Luxembourg, and the Manager of the impact debt fund SocialAlpha-Bastion since 2009.
Tim previously worked at UBS Wealth Management where he became a founding member of UBS Philanthropy Services for UHNWI clients, and as an advisor to WWF International on private donors. He also spent time in Bolivia, assessing microfinance programs on behalf of the Swiss Development Agency.
Tim holds an MA in Political Science from the University of Geneva and a Private Banking Diploma from UBS, and is fluent in French, English and Spanish.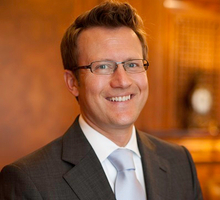 Dr. Manuel Rybach - Global Head of Public Affairs and Policy​, Credit Suisse
Manuel Rybach is a Managing Director of Credit Suisse and serves as Global Head of Public Affairs and Policy. In addition, he serves as Head of Corporate Citizenship and International Relations in the Chairman's Office and as Managing Director of the Credit Suisse Foundation.

Previously, he was Head of Public Policy APAC as well as Chief of Staff to the CEO APAC, based in Hong Kong, managed the Credit Suisse Research Institute and was Head of Governmental Affairs, based in Zurich. He has also been based in Singapore and Washington, DC, working on public policy issues.

Manuel Rybach holds a PhD from the University of St. Gallen, Switzerland, where he is a Lecturer on Public Affairs and was a Visiting Assistant Professor in the Department of Politics and Public Administration at the University of Hong Kong (HKU).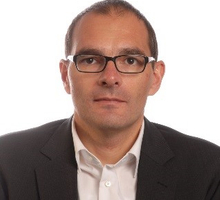 Lukas Schneller - Deputy Head Private Sector Development, Economic Cooperation and Development, SECO
Lukas Schneller is Deputy Head of the Private Sector Development Unit. In this capacity, he oversees the private sector development portfolio in EMENA and structures the unit's portfolio in the area of access to finance for SMEs and infrastructure finance.
From 2009 to 2013 he was Senior Advisor to the Executive Director's Office representing Switzerland at the World Bank in Washington DC. Prior to that held an Economist position at SECO's Macroeconomic Support Unit.
He holds a degree in international relations and international economics from the University of Geneva.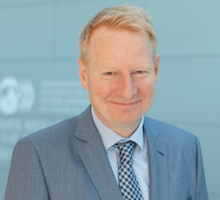 Haje Schütte - Head Financing Sustainable Development Division, OECD
Haje Schütte is Head of the Statistics and Development Finance Division, and leads work at the OECD Development Assistance Committee (DAC) in support of the 2030 Agenda for Sustainable Development on Development Finance through data collection and reporting, establishing statistical measurement frameworks and analysis on key development finance topics. In addition, in coordination with the Environment Directorate, he leads work to leverage private sector investment to achieve sustainable green, low-carbon and climate resilient development.
He has 20 years experience as a development banker with the International Labour Organisation and Kreditanstalt für Wiederaufbau (KfW) Development Bank. Prior to joining the OECD he was Director of KfW Development Bank's office in Nairobi.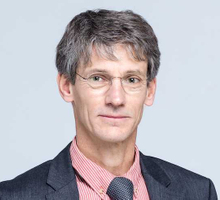 Dr. Thomas Streiff - Partner, Brugger and Partners Ltd.
Together with his BHP colleagues, he supports clients in the design and realisation of programmes to develop managers and employees as well as to promote interaction with stakeholders. His other core competences include the conception, realisation, moderation, and documentation of dialogue processes and international conferences.

Before his work at BHP, Thomas Streiff headed the sustainability coordination office at the globally operating corporation Swiss Re, where he also worked as a risk expert for several years. In total, he spent four years as a technical consultant and coordinator of agricultural projects in India and Tanzania.
Thomas Streiff holds a PhD from ETH Zürich in Agricultural Science.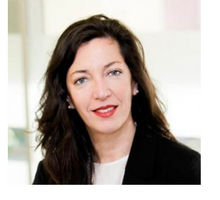 Maria Teresa Zappia - Chief Investment Officer, BlueOrchard
Maria Teresa has been active in the emerging markets finance sector for over 20 years. She has worked for several development banks and financial institutions (European Bank for Reconstruction and Development, Asian Development Bank, Overseas Development Institute, and OECD Development Centre) based both in the field (Africa, South East Asia, and Central Asia) and in head-office.
Maria Teresa worked as Senior Banker in the Group for Small Business which was EBRD's microfinance and SME finance team and managed a portfolio of microfinance/SME credit lines with local commercial banks and MFIs across the Balkans, Central Europe and Central Asia. When joining BlueOrchard in 2008, Maria Teresa managed the investment team and as of 2012 was appointed Chief Investment Officer.
She holds a Master of Philosophy in Development Studies from the University of Sussex, and a Degree in Economics (BA & MA equivalent) from the University of Florence.