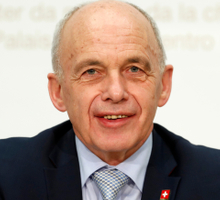 Opening keynote speaker:
Ueli Maurer – President of the Swiss Confederation and Head of the Federal Department of Finance (FDF)
Ueli Maurer has been Head of the Federal Department of Finance since 2016 and on 5 December 2018 was elected President of the Swiss Confederation for the second time for 2019. He has been a member of the Federal Council since 2009 and headed the Federal Department of Defence, Civil Protection and Sport (DDPS) until 2015. In this position, he was first elected President of the Swiss Confederation by the United Federal Assembly in 2013.
Before being elected to the Federal Council, he was the leader of the Swiss People's Party (SVP Switzerland) from 1996 to 2008. He was elected to the National Council in 1991, and before that was a Cantonal Councillor in Zurich. His political career began in 1978 in Hinwil, where he was a member of the Communal Council until 1986. Ueli Maurer completed a commercial apprenticeship, obtained a Swiss diploma in accounting and ran an agricultural cooperative. He chaired the Zurich Farmers' Union from 1994 to 2008.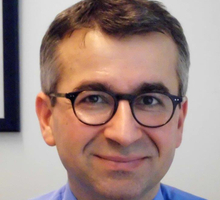 Sven Gentner - Head of Asset Management Unit in the European Commission's directorate-general for financial stability, financial services and capital markets union (DG FISMA)
Sven joined the European Commission in 2004 and has served in various positions in its Brussels headquarters and abroad. From 2004-2006 he was responsible for the coordination of the EU-US Financial Markets Regulatory Dialogue, in 2006 he served as a member of the private office (cabinet) of Commissioner Charlie McCreevy, from 2007-2011 he was executive assistant to the director general of Directorate General Internal Market and Services with special responsibility for financial services. In 2011 he was seconded to the African Union Commission in Addis Ababa to advise the AUC on building an African internal market. From 2012 to 2013 he was head of unit for human resources and planning in DG Internal Market and Services. From 2013 to 2015, Sven was a counsellor in the Economic and Financial Affairs Section of the Delegation of the European Union to the United States. He dealt with EU-US regulatory issues and TTIP negotiations in financial services.
Sven started his professional career in the private sector where he worked for an insurance company. He holds masters degrees in economics from Johann Wolfgang Goethe University, Frankfurt, and the University of York, UK.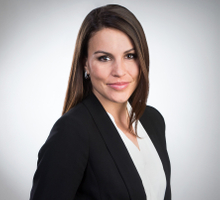 Event moderator:
Amanda Ammann – Consultant at large global professional services firm
Amanda Ammann works as a consultant in the field of sustainability and climate change at one of the largest global and Swiss professional services firms, working on assurance and advisory mandates for the private sector, the government and non-governmental organizations. Prior to her current role, she worked for the Federal Department of Foreign Affairs and at a Swiss industrial company, where she was responsible for projects in the area of social entrepreneurship, water resources management, drinking water supply and other sustainability topics.
She holds a Master's degree in International Affairs and Governance from the University of St. Gallen and a Master's degree in Human Rights, Peace and Sustainable Development from the University of Valencia, Spain.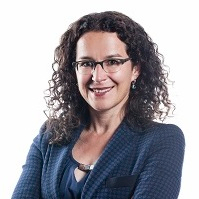 Sabine Döbeli – CEO, Swiss Sustainable Finance
Sabine Döbeli has worked in the field of sustainable finance for 20 years in different roles. At SSF she is responsible for the management of the organisation, for the communication activities as well as for the steering of the different workstreams.
In her previous role, Sabine Döbeli was Head of Corporate Sustainability Management at Vontobel. There she was responsible for coordinating sustainability topics at group level as well as for integrating sustainability aspects into the different business units. Prior to joining Vontobel in 2006, Sabine worked at Zürcher Kantonalbank, where she built up the sustainability research unit within the financial analysis department.
She holds a Master's degree in Environmental Science from ETH Zurich and an MAS in Business Studies and Marketing from the University of Basel.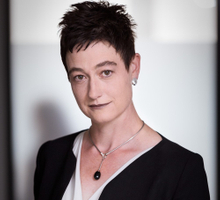 Kirsten Dunlop – CEO, EIT Climate-KIC
Kirsten's career spans academia, consulting, banking, insurance, strategy, design, innovation and leadership, across three continents. She joined Climate-KIC in February 2017 from an Australian financial services conglomerate, Suncorp.
She is committed to shaping and placing innovation to catalyse profound systemic change. Her vision for Climate-KIC is to co-create a multi-sided marketplace for transformation and the generation of innovation options to achieve a zero-carbon economy and a climate resilient society.
In her role at Suncorp, Kirsten founded and led a bespoke division focused on managing and responding to strategic risk through innovation, transforming core business and industry models from within. Prior to roles in Second Road, KPMG and Suncorp in Australia, Kirsten led the Generali Group Innovation Academy for Assicurazioni Generali in Italy, pioneering proprietary thinking in the areas of Strategic Risk management, strategic innovation, strategic leadership development and cultural change.
Kirsten holds a Ph.D. in cultural history.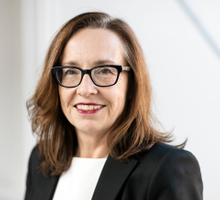 Annalise Eggimann – CEO, Innosuisse
Annalise Eggimann studied law at the University of Bern and passed the bar exam for the canton of Bern in 1987. In 2003, she obtained an Executive MBA from the University of Zurich. She served as director of CTI from August 2015 and, as of January 2018, is now CEO of its successor organisation, Innosuisse – Swiss Innovation Agency.
In the last years, she has held several positions at the Federal Office of Communications OFCOM, amongst others as vice director and co-head of the Telecom Services and Post Division. From 1991 - 2005, she held various positions at the Swiss National Science Foundation, including head of International Relations and deputy director and head of Central Services.
Annalise Eggimann is the president of the Swiss Red Cross Cantonal Association in Bern and a member of the Executive Committee of the National Conference of Cantonal Red Cross Associations. From 2007 to 2011, she lectured telecommunications law at the International Institute of Management in Technology (iimt) in Fribourg.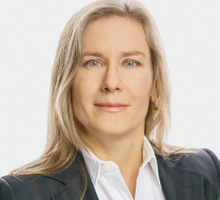 Claudia Emele – CEO, Avadis Anlagestiftungen / CIO, Avadis Vorsorge
Dr. Claudia Emele is CEO of Avadis Anlagestiftungen and CIO of Avadis Vorsorge AG. Prior to that, she was Managing Director of Ortec Finance (Switzerland) AG and executive board member at Complementa. Previously, she worked for over 10 years in the asset management industry advising institutional investors and investment consultants.
Claudia Emele began her professional career in investment consultancy with PPCmetrics. After completing her studies at university, Claudia Emele was a lecturer and research associate at the University of St. Gallen for several years. She holds a Master and PhD in Economics from the University of St. Gallen. She is also a lecturer for Finance at Fachschule für Personalvorsorge.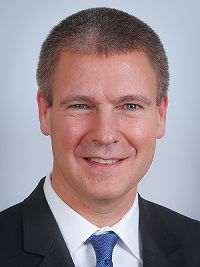 Markus Fuchs – CEO, Swiss Funds & Asset Management Association (SFAMA)
Markus Fuchs has been working in the fund and asset management industry since 1992. He built up and headed the Products & Fund Services team at Bank Hoffman, a subsidiary of Credit Suisse in the nineties. From 2000 until 2004 he headed the fund product management team of Swiss Life as CEO of Swiss Life Funds AG. He then joined UBS AG as a Managing Director (Global Wealth Management & Swiss Bank / Products & Services) where he had the overall responsibility for proprietary hedge fund products. In November 2010 he joined the Swiss Funds Association SFA as a Senior Counsel, namely in charge of the areas asset management and alternative investments. In July 2013 he became the Managing Director of SFA, which since then operated under the name Swiss Funds & Asset Management Association SFAMA.
He obtained a degree in Economics from the University of Zurich and an Executive MBA from the IMD International Management Development in Lausanne. Markus Fuchs is a Member of the Board of Directors of the European Fund and Asset Management Association (EFAMA) in Brussels and Vice-President of the Swiss Fund Data AG. He is also member of various Working Groups of the International Investment Funds Association IIFA In Toronto.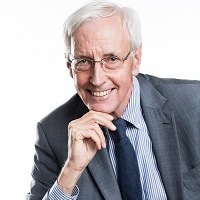 Jean-Daniel Gerber – President, Swiss Sustainable Finance
In the late 1970s, Jean-Daniel Gerber was a Swiss delegate to the World Trade Organization (WTO). He subsequently headed up the Developing Countries Section at Switzerland's then Federal Office for Foreign Economic Affairs. He then moved to the Swiss Embassy in Washington as head of the Finance, Economics and Trade Division.
In the mid-1990s, Jean-Daniel Gerber spent five years as an Executive Director at the World Bank Group, before being appointed Director of the Federal Office for Migration at Switzerland's Federal Department of Justice and Police in November 1997. In April 2004, he became State Secretary and Director of Switzerland's State Secretariat for Economic Affairs (SECO), retiring from this post in March 2011.
Jean-Daniel Gerber currently holds various positions in a range of benevolent societies and on company boards.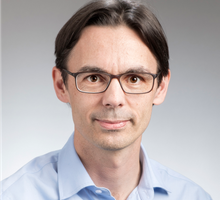 Marco Laumanns – CTO, Bestmile
As CTO, Marco is responsible for guiding the development of the Bestmile Mobility Services Platform architecture, overseeing the creation of the company's intellectual property and technology, and ensuring the functionality needed to support growing customer demand and expanding use cases are always in place.
Prior to joining Bestmile, he was a project leader for transportation and operations research at IBM Research, where he led innovation projects with public transportation operators and agencies worldwide. He is a renowned expert in optimization and transportation, has co-authored over 100 scientific articles with over 17,000 citations, and serves on the executive committee of the Swiss Operations Research Society as well as the editorial board of the EURO Journal on Transportation and Logistics. Marco holds a Master's degree in computer science from the University of Dortmund and a Ph.D. in Information Technology and Electrical Engineering from ETH Zurich.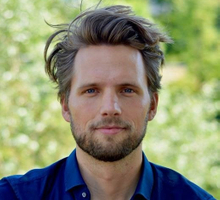 Tillmann Lang – CEO and Cofounder at Yova Impact Investing
Tillmann Lang is the CEO and a co-founder of Yova Impact Investing, the leading digital sustainable investing platform for retail. Before founding Yova, Tillmann was an Engagement Manager with McKinsey & Company where he worked with global organizations on tech-driven sustainability innovation and energy-transition strategies.
Tillmann served as CFO to Benefiit Impact Investing and was the founding director of the Sustainability-in-Business Lab at ETH Zurich. Tillmann is a computer scientist and mathematician. He holds a PhD from ETH Zurich and a Diploma (M.Sc. equivalent) from Universität Heidelberg.
Tillmann lives with his family in Zurich and spends as much time as possible in hiking and skiing boots or on the mountain bike.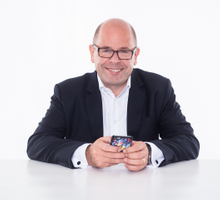 Ralph Mogicato – Vice President SICTIC, Angel Investor
Ralph Mogicato has over 25 years of experience in the financial industry as former CEO of Synpulse Management Consultant in Switzerland, Germany, Austria and Singapore. He is Vice President of Swiss ICT Investor Club (SICTIC), a non-profit organisation who matchs deep tech and fintech startups with angel investors. With over 250 members SICTIC is a very active partner in the Swiss Startup Ecosystem.
In addtion he is an active investor in over 15 ICT and fintech start-ups, board member or advisor for startup companies in the technology field (e.g. Starmind, Zattoo, Sonect, APIAX and many others) and guest lecturer at several universities of applied sciences as well as alecturer at the University of Zurich. He's also on the board of CREALOGIX Holding AG and member of various fintech associations in Switzerland, UK and Asia.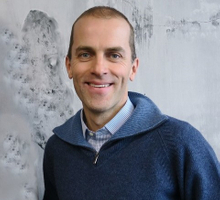 Nicola Mona - CEO and Co-Founder, Skypull
Nicola Mona is a Co-Founder and CEO at Skypull, a Lugano-based startup developing a disruptive technology to harvest altitude wind energy.
Before founding Skypull, Nicola has been a Research Analyst at the World Economic Forum in various international automotive and aerospace projects. Later he joined RUAG Aviation, where he occupied over numerous years various management positions. During his professional career, he took overall responsibility in technical and organisational projects, leading cross-divisional teams. He also successfully entered new business areas and launched innovative initiatives in large corporations. Since 2013 he is an entrepreneur and has actively participated in the co-founding and launching of 4 start-ups in various sectors.
Nicola holds a Master of Science degree in Engineering from the Swiss Federal Institute of Technology in Zurich (ETHZ) and an MBA from Saïd Business School at the University of Oxford, visited MIT and completed his Master Thesis at the Swiss Federal Institute of Technology in Lausanne (EPFL).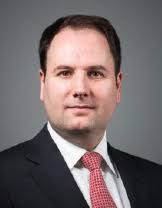 Pascal Zbinden - Co-Head SAA & Markets, Swiss Re
Pascal Zbinden is the Co-Head SAA & Markets within Swiss Re's Group Asset Management and a member of the Asset Management Executive Team. Within his function, he is co-leading the Strategic Asset Allocation (SAA) and Markets unit with direct management responsibility for the SAA, listed equities, credit, and securitized products teams.

Prior to his current role Pascal held a number of positions within Swiss, most recently as Head of the CIO Office for five years with responsibility for Investment Strategy, Asset Allocation, Portfolio Steering and Portfolio Analytics. Before that Pascal was the Head of Asset Management for the Admin Re Business for close to two years, Head Portfolio Steering, and Head Investment Framework. Pascal joined Swiss Re in 2001 as a Financial Analyst in the Capital Partners Division. He has a Master of Arts from the University of St. Gallen, Switzerland and is a CFA.